TEACHER'S SPEECH CULTURE
Keywords:
speech, language, pronunciation, speech technique, moving sentences, excerpts, dialogue, monologue
Abstract
In this article, the primary education teacher's thoughts on the culture of speech, his speech during class, the laws and regulations that he must teach to students, the requirements for the teacher's speech, the opinions of our scholars on speech and language, speech etiquette in the hadiths thoughts about are covered.
References
S.Inomho`jayev, A.Zunnunov. Ifodali o`qish asoslari. T., ―O`qituvchi‖, 1978.
T.Qudratov. Nutq madaniyati asoslari. T., O`qituvchi, 1993.
Bahrombek Abdujalil o`g`li. Badiiy o`qish sirlari. Andijon, 1994 y
N.Bekmirzayev Notiqlik san'ati asoslari. Toshkent yangi nashr 2008y
Tuzuvchi: k.o'qituvchi Hamidov Abdumalik Termiz – 2013 y.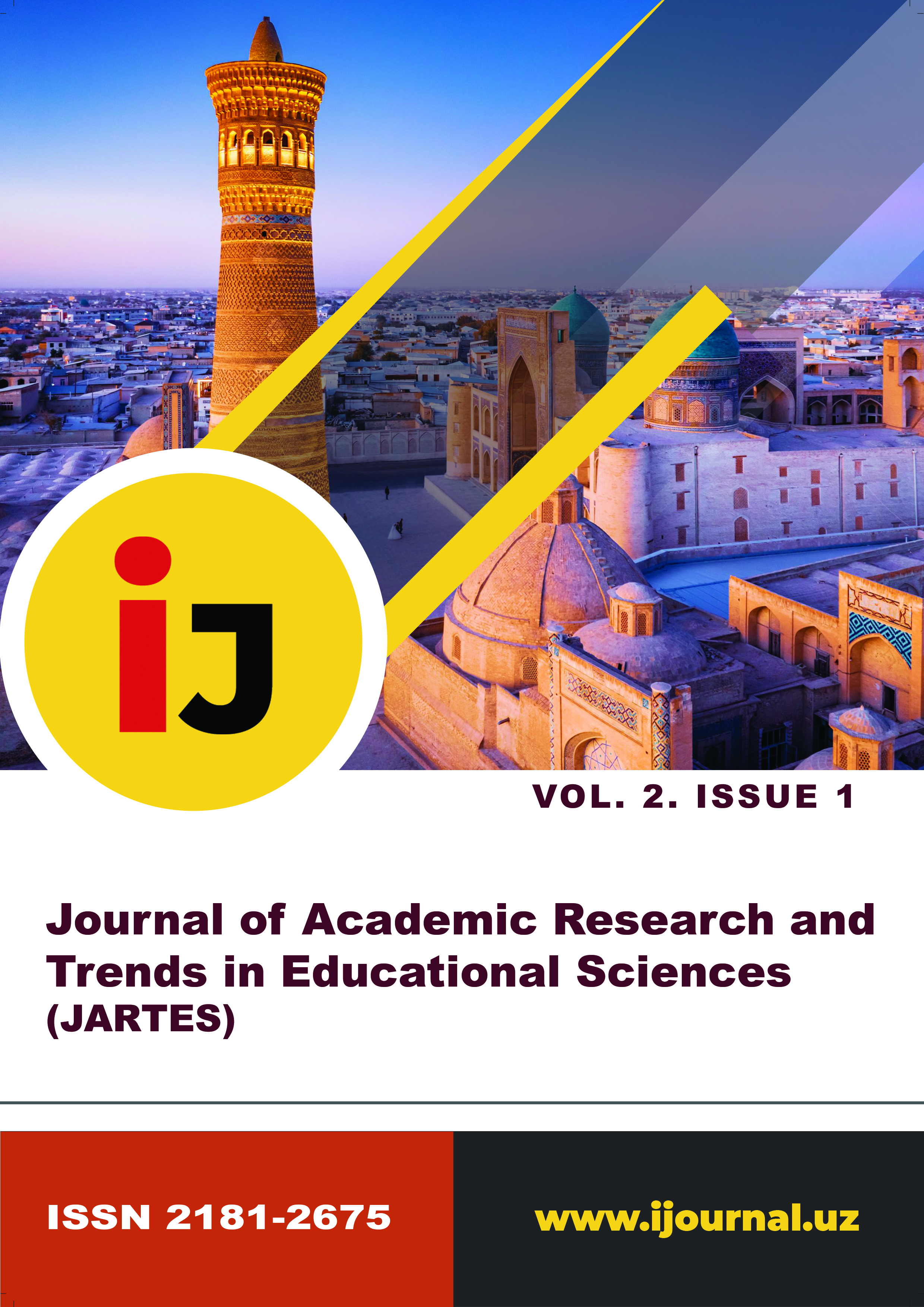 How to Cite
Sattorova Sevinch. (2023). TEACHER'S SPEECH CULTURE. Journal of Academic Research and Trends in Educational Sciences, 2(1), 41–44. Retrieved from http://ijournal.uz/index.php/jartes/article/view/448
License
Copyright (c) 2023 Sattorova Sevinch
This work is licensed under a Creative Commons Attribution-NonCommercial-NoDerivatives 4.0 International License.
All Rights Reserved.